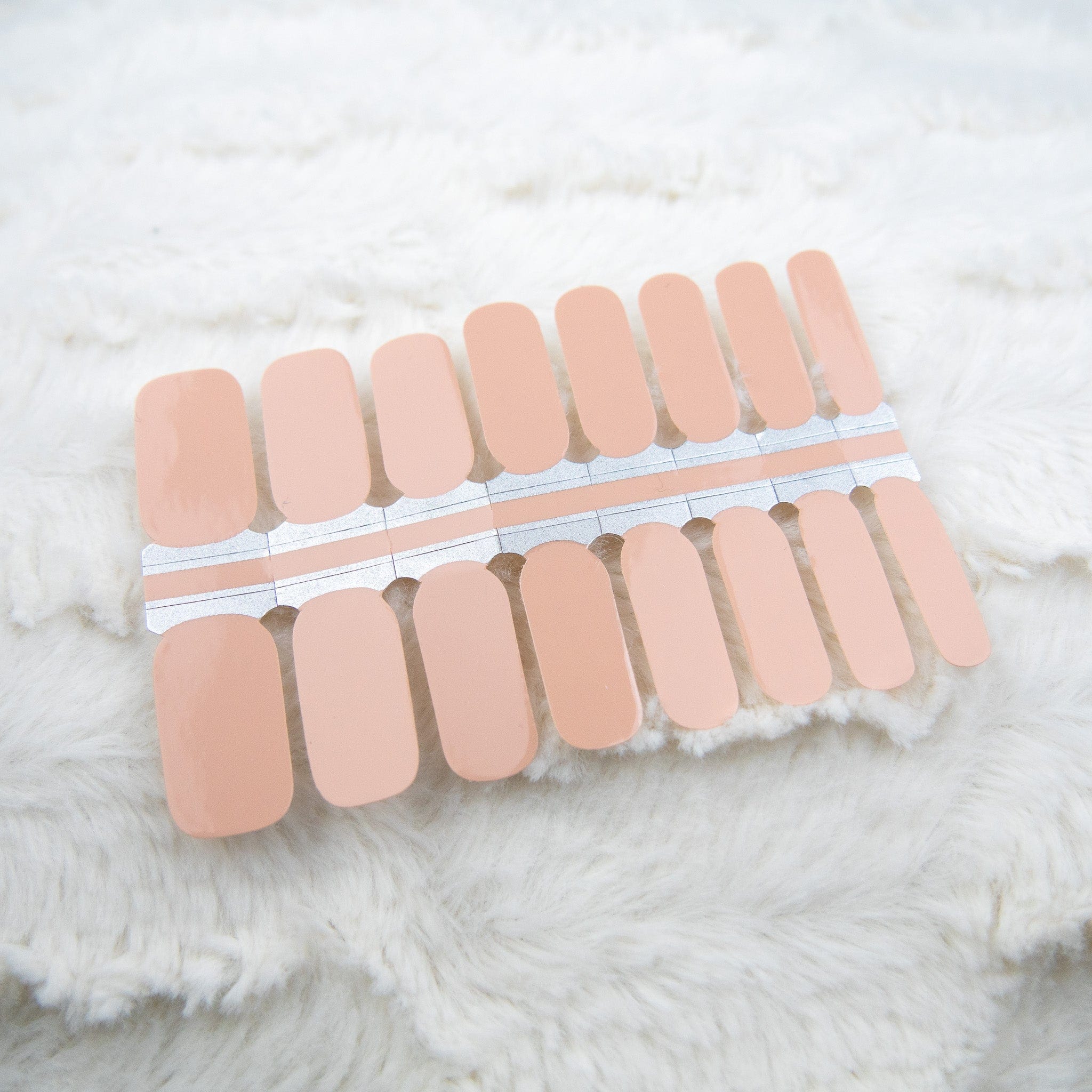 Discover our beautiful manicure 'Beige' and do your nails easily with the nail wraps by TheNailsAngels.

New composition: lasts 14-day with top coat
16 stickers to fit all and if a replacement is needed
Suitable for short, long, natural and gel nails
Waterproof (shower, dishes and pool resistant)
Delivery & Returns

For Metropolitan France, DOM and Monaco:

Tracked delivery in

2 to 3 business days

offered from 29 €
4.95 € below 29 €.
ATTENTION: For postal reasons independent of our will, we temporarily cannot ship orders to the French "DOM".

For the European Union and Switzerland:

Tracked delivery in

3 to 5 business days

offered from 29 €
4,95 € for orders under 29 €.
ATTENTION: For postal reasons independent of our will, we temporarily cannot ship orders to Spain.

Order Preparation

Orders placed before 11am are usually shipped the same day (excluding weekends, public holidays and Monday mornings).

Otherwise they will be dispatched the next business day.

We do not deliver to the UK and the rest of the world.

Returns

You can return your item(s) up to 14 days after receipt of your order.

The product(s) must not be used and must always be in its (their) individual sealed packaging. The return costs remain at your charge.
Composition & Packaging

Packaging and carbon footprint:

Each product is packaged in a sealed airtight pouch to ensure optimal preservation.

Store your packages away from heat and light. Once opened, apply your stickers quickly.

TheNailsAngels is committed to limit its impact on the planet by not adding any unnecessary packaging to your order and around our products.

For each order, our partner Ecologi plants a tree with an NGO, to compensate our carbon footprint.

Composition of our stickers:

Styrents/Isoprene Copolymer (25038-32-8)

Hydrogenated Poly (C6-20 0Iefin) (69430-35-9)

N-Butyl Acetate (23-86-4)

Polyacrylic acid (9003-01-4)

Ethyl Acetate (141-78-6)

Nitrocellulose (9004-70-0)

Dipentaerythrityl Hexaacrylate (29570-58-9)

Hydroxypropyl Methacrylate (27813-02-1)
Prices & Taxes

Prices displayed:

All our prices are expressed in Euro, and include any applicable taxes (VAT) at the time of sale for deliveries made in the European Union.

The amount of VAT included which may be charged to you if you are a resident of a member state of the European Union is transferred to your country of residence according to the applicable rate, in accordance with the legislation in force.

European Union Customers :

All our orders are shipped from the European Union.

There are no changes (and therefore no surcharges) to be expected as a result of the changes in the EU regulations on July 1, 2021 regarding taxes and customs duties on orders shipped to customers in the European Union.

No taxes or surcharges will be charged to you upon delivery by your local postal service.

Clients outside the Euro (€) currency area:

The prices displayed on our product sheets are estimates converted into your local currency.

Only the final price indicated in Euro in the basket is valid, and the transaction will be carried out in Euro.

Any bank fees charged by your bank or credit card issuer are at your expense.

Shipments to addresses outside the European Union:

The customer is considered as an importer of the products.

Possible taxes and customs fees may therefore be charged to you, especially when the order exceeds a certain amount.

Please check with the competent authorities in your country. Information for Switzerland: https: //www.ch.ch/fr/commander-marchandises-etranger/

Avis des clients
Écrire un Avis
Poser une question
27/01/2023
Valentine L.

France
Très resistant
Je suis hémiplégique, je vie donc à l'aide d'une seule mains, où généralement ma manucure ne dure pas une journée.... ici elle dure depuis une semaine et encore quelque jours. Je réflechis a quelle couleur je vais pouvoir acquérir pour ma prochaine manucure, en effet si la pause est bien faite la durée est très grande
30/10/2022
Irina L.

France
06/02/2022
Pascale H.

Belgium
Je suis ravie
Je n'ai pas encore posé le beige mais je suis certaine qu'il sera super. En effet, j'ai déjà essayé 5 autres modèles et je ne reçois que des compliments. Si je ne le dis pas, personne ne s'aperçoit que ce n'est pas une vraie manucure
06/02/2022
Alexia S.

France
Propre
J'adore cette manucure qui donne un côté classe et propre aux mains!! Puis des belles mains pendant 2 semaines qui peut dire non? Je suis très fan des manucures basiques la beige et daisy sont mes préférées!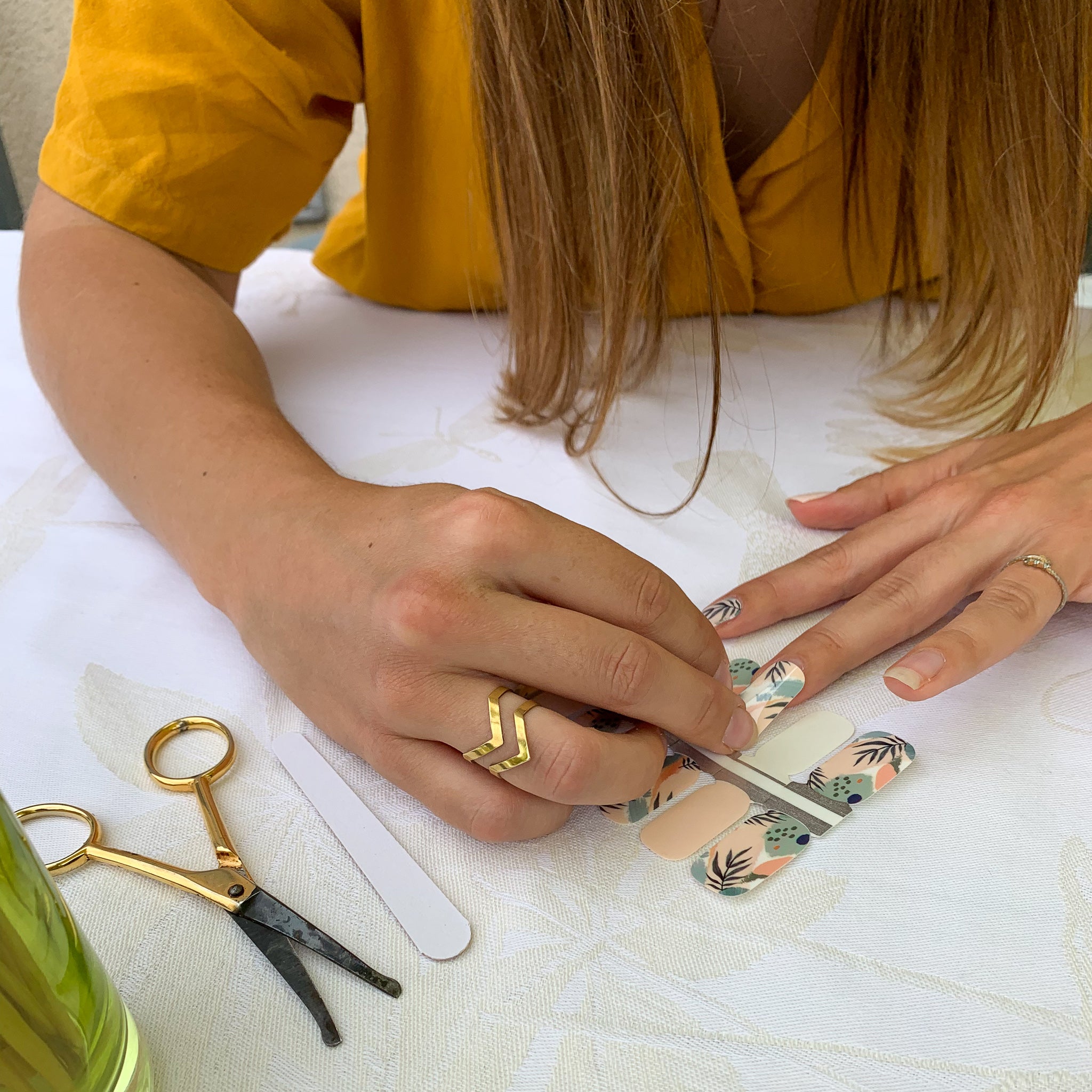 How to apply my manicure?
Learn in less than 2 minutes how to apply and remove your stickers